Egypt at Highclere
Saturday, November 24, 2018
Ninety–six years ago, the 5th Earl of Carnarvon and Howard Carter made their way down the stone cut steps and along a short dim passageway to stand in front of a bricked up doorway in the Valley of the Kings, Luxor Egypt. It was the 22nd November, 1922.
Lord and Lady Carnarvon are delighted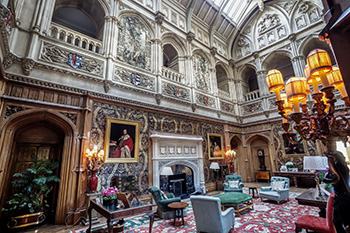 to mark the discovery here at Highclere. On arrival, you will be welcomed into the Saloon, at the very heart of the Castle for a lecture and Q&A. Our guides will then take you through a tour of the Main State Rooms and Castle Bedrooms which were also of course the set for famous TV series "Downton Abbey". Enjoy hearing our guides' exceptional knowledge of the building, artwork and furniture with plenty of anecdotes.
---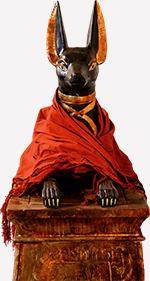 Guides are then on hand to help you explore the Egyptian Exhibition in the atmospheric Cellars of the Castle. Wind your way through the cellars from the real antiquities in the first room, then onto the next room which is Life at Highclere in Edwardian times before stepping on and back in time into a recreation of the tomb of Tutankhamun.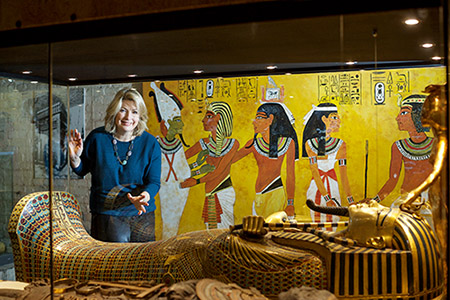 The day includes a lecture on the discovery of Tutankhamun, Q&A, followed by  guided tours of the Castle, tours of the Egyptian Exhibition, as well as a light lunch in the Coach House.
Tickets are available here