Literature & Landscapes - 15th - 21st May 2017
Literature & Landscapes
Join us for Castle Tours, Talks and Teas
Monday 15th – Sunday 21st May, 2017
Tickets - £85.00, including refreshments.
Dress Code – Sensible, outdoor wear.
---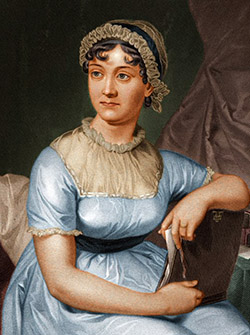 PRIOR to popular television adaptions of period and romance dramas, the only way to enjoy stories such as Downton Abbey was to read them. 2017 marks the 200th anniversary of the death of local author Jane Austen.
It is also the year of the publication of Lady Carnarvon's new book, which explores country house weekends at Highclere in the 19th and early 20th centuries.
It details the stories of the extraordinary guests who stayed here, including eminent writers.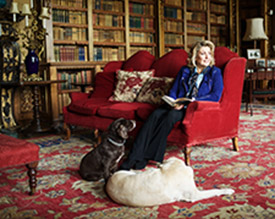 Novelists such as Jane Austen often set their stories and characters in their own landscape which, in her case, was Hampshire, the same county that is home to Highclere Castle. Jane Austen grew up at Steventon, some 10 miles south of Highclere. She later moved further east to Chawton, and it was there that the beautiful houses, countryside and people of the area, provided the inspiration for many of her novels.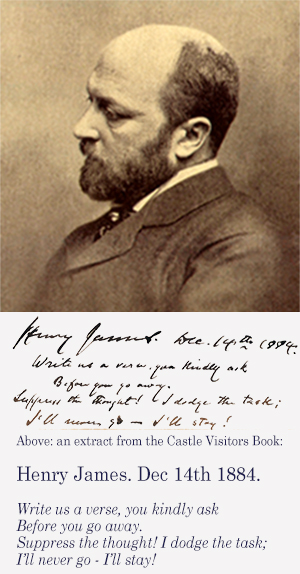 Lady Carnarvon discovered that American author, Henry James, was one of the literary guests who stayed at Highclere. His characters were defined by their setting and sense of place.
Following our successful celebration last year of the 300th anniversary of landscape architect Capability Brown, some of the lectures included within these newly released days will once again reference the importance of Brown's work.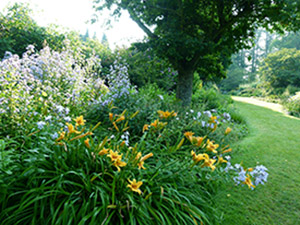 He is well known at Highclere for his work in transforming the earlier, more formal gardens and woodlands surrounding the House, into the informal, naturalistic Park of today; what he called the 'genius of the place'.
Brown was unique amongst landscape gardeners, not least for his description of his vision in literary terms: "Now there,' said he, pointing his finger, 'I make a comma, and there (pointing to another spot), where a more decided turn is proper, I make a colon; at another part, where an interruption is desirable to break the view, a parenthesis—now a full stop, and then I begin another subject".
---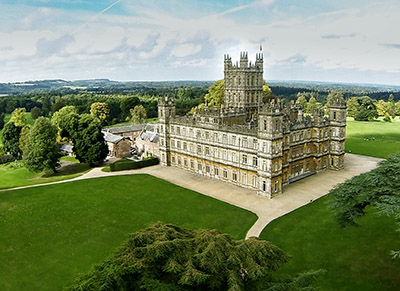 These special days will each offer a Guided Tour inside the Castle and Gardens, structured around a short lecture. Light refreshments are included within the ticket price.
This is a wonderful opportunity to visit Highclere Castle and the surrounding Gardens and to discover more about enchanting landscapes and the literary authors they have influenced.
---
Speakers
Paula Byrne
Her latest work is The Genius of Jane Austen: How she loved the theatre and why she is a hit in Hollywood, published for the Austen Bicentenary – it is a newly updated reissue of her first book, which was shortlisted for the Theatre Book Prize.
She has written five bestselling biographies, all published by HarperCollins. Perdita: The Life of Mary Robinson was a Sunday Times top ten bestseller, a Richard & Judy Book Club selection, a British Books Best Read and longlisted for the Samuel Johnson Prize. Mad World: Evelyn Waugh and the Secrets of Brideshead also made the Sunday Times top ten and was serialized in Vanity Fair. The Real Jane Austen: A Life in Small Things was a third successive Sunday Times top ten bestseller and a BBC Radio 4 Book of the Week. Belle: The True Story behind the Movie was a New York Times top thee bestseller and, most recently, Kick: The True Story of JFK's Favourite Sister and the Heir to Chatsworth was a bestseller in three countries, including No.1 in Ireland. She is currently co-writing the screenplay for Kick with an established writer/director.
She is a lead book reviewer for the Saturday Times and also writes for The Sunday Times, Observer, New Statesman and Prospect. Troll is her debut novel. She is at work on a second one, loosely based on the life of Marlene Dietrich, told from the point of view of the daughter she abused.
Paula is represented by The Wylie Agency. She can be found at www.paulabyrne.com.
Paula will be speaking on - 
Monday 15th May - 12:30pm & 3:00pm
Hazel Jones
Hazel Jones is the author of 'Jane Austen & Marriage' (Bloomsbury Continuum 2009), 'Jane Austen's Journeys' (Robert Hale 2014) and co-author with Maggie Lane of 'Celebrating Pride and Prejudice: 200 years of Jane Austen's Darling Child' (Lansdown Media 2012).
She has delivered Austen-related lectures at various locations in England, Scotland, Amsterdam, America and Australia, runs residential courses for adults on Jane Austen's life, times and texts, and is membership secretary and a founder member of the Jane Austen Society South West Branch.
Hazel will be speaking on - 
Wednesday 17th May - 10:00am
Thursday 18th May - 10:00am
Dr Kate Felus
Dr Kate Felus is a garden historian and author. In her freelance consultancy she has researched and written restoration plans for a wide range of designed landscapes from Elizabethan water gardens to Edwardian seaside parks and including several sites closely connected to Jane Austen. She is particularly interested in the Georgian and Regency period, especially the work of the designers 'Capability' Brown (who worked at Highclere) and Humphry Repton (who Austen specifically mentioned in Mansfield Park) - and what people actually got up to in their landscapes. 
In 2016 Kate published her ground-breaking social history: The Secret Life of the Georgian Garden (I.B. Tauris). Writing in The Times, Adrian Tinniswood said the book is: 'a pioneering work and an important addition to the literature of the country house. More than that it is a thoroughly entertaining read.' In the FT Weekend, Robin Lane Fox wrote that it was 'exceptionally enjoyable, written with style and humour and packed with little known sources, including 71 unusual illustrations.' Kate is an experienced public speaker and her talks are laced with the same lavish illustrations and entertaining detail. 
Kate will be speaking on - 
Thursday 18th May - 12:30pm & 3:00pm
Friday 19th May - 10:00am & 12:30pm
Lisa Timbs
Lisa is a freelance pianist and accompanist. She works with a number of award winning choirs and has performed with them for John Rutter and in workshop and concert settings under the baton of composer Will Todd. Her work has led to performances at The Royal Festival Hall, St. John Smith's Square and The American Embassy in London. She has also had successful partnerships with a number of soloists that have taken her as far afield as Sydney Australia with sponsorship from Qantas airlines. 
In 2012 the purchase of an 1812 Clementi square piano was the catalyst for her research into domestic music making of the Regency period and in particular the role that music played in the life and novels of Jane Austen. With privileged access to the numerous music books owned by her and her family, she was able to explore the diversity of music they contain and consider how they not only reflect the tastes of the time but also give insight into Jane's own character. As an extension of this research, Lisa combines her passions for music and history with her project 'Musitiquity'. Its primary aim is to perform period music in a period setting, with authentic costume, in order to bring the past to life. Engagements have included performances at numerous National Trust properties and other historic houses such as the Jane Austen House Museum in Chawton.
Her mentor and inspiration for over a decade was international pianist and composer Clifford Benson, whose musicianship and insight she has always endeavoured to pass on to her own students, both during her ten years as piano tutor at Southampton University and in private practice.
Lisa will be speaking on - 
Wednesday 17th May - 12:30pm & 3:00pm
Phil Howe
Phil Howe studied Politics, Philosophy and English at the University of Reading, had a successful career as a Senior Lecturer, and is now Managing Director of Hidden Britain Tours Ltd, a company offering exclusive tours around the north Hampshire villages where Jane Austen spent her first 25 years.
Phil will be speaking on - 
Monday 15th May - 10:00am
Sunday 21st May - 12:30pm & 3:00pm
Laura C Mayer
Dr. Laura Mayer is an independent lecturer and researcher. She is the author of various prize-winning publications on Highclere Castle's improver Capability Brown, and Jane Austen's contemporary, the landscape gardener Humphry Repton, including: Capability Brown & the English Landscape Garden (Shire 2011) and Humphry Repton (Shire 2014). Laura shares Elizabeth Bennett's appreciation of Gilpin's picturesque as well as her talent for tramping about a garden inappropriately shod. She has also been known to pen the odd limerick about Fitzwilliam Darcy.
Laura will be speaking on - 
Saturday 20th May - 10:00am & 3:00pm
Sunday 21st May - 10:00am
Marion Mako
Marion Mako is a freelance garden historian and designer who has worked in both the UK and USA, specialising in English herbaceous planting.
Following a career in garden design she also completed the MA in Garden History at the University of Bristol, in 2004.
She continues to research public and private gardens covering a wide variety of subjects such as; gardens of the artists Alfred Parsons and Edward Hornel, the history of the gardens at: Kellie Castle; Mount Stewart; Kedleston Hall and Stourhead among many others.
As part of the series of The Historic Gardens of England, she has co-authored two books with the renowned garden historian, Professor Tim Mowl: Cheshire and Somerset. She has also been commissioned to write books on the history of the Duke of Westminster's gardens at Eaton Hall and University of Bristol's gardens, as well as contributing to the Gardening website Gardenista.
In addition Marion manages the gardens of a large private estate, leads bespoke garden tours and gives illustrated talks as well as taking part in television and radio interviews. For more information see www.makogardens.co.uk
Marion will be speaking on - 
Tuesday 16th May - 12:30pm & 3:00pm
---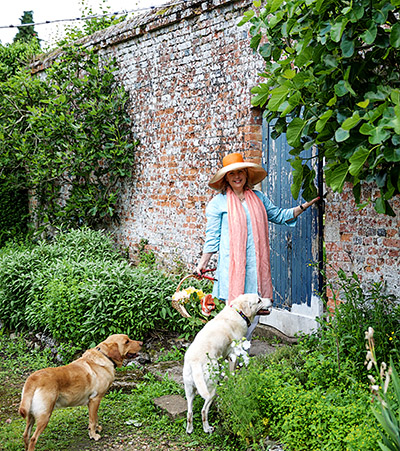 Regretfully, we are unable to accommodate mobility scooters in the Castle. We do, however, have a limited number of manual wheelchairs available for use by Castle visitors.
Please contact the Castle Office on 01635 253210 to discuss your wheelchair requirement. Wheelchairs can access the ground floor of the Castle. However, the first floor is accessible by stairs only. 
Please note that there is disabled access in the Gardens via our gravelled paths.